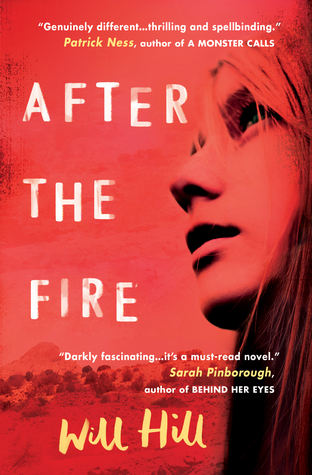 Three Words: family, courage, truth
This book grips you from the first page, and I love how the topic of religious cults is explored. Inspired by the Waco siege which took place in 1993, After the Fire is truly a fantastic read being both intriguing and repulsive at the same time. Will Hill has done an amazing job portraying how easily a corrupt person can destroy innocent people's lives.
'The things I've seen are burned into me, like scars that refuse to fade.'
After the Fire follows 17 year old Moonbeam who is undergoing counselling after a tragic fire destroys The Lords Legion compound where she lived. During her sessions with FBI and psychologists we learn what life was like for her, and her Brothers and Sisters, as part of The Lords Legion both before and after fire. Moonbeam is an amazingly strong character, from discovering all she's been taught is wrong, to losing family members, and putting trust in those she has been taught to hate. Honey, who is Moonbeam's friend, also shows great strength and intelligence for her age. I felt very strongly for both of them, and their fellow brothers and sisters, who were exposed to such punishments and horrors. After the Fire provokes a roller coaster of emotions right till the end.